Jon Kimberling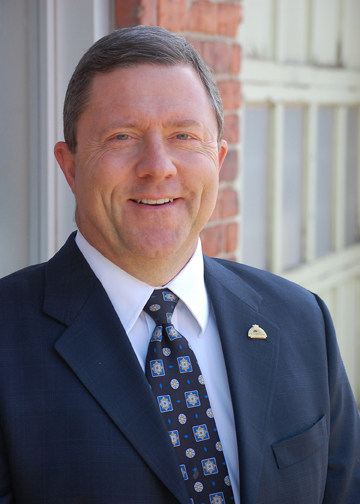 Jon Kimberling is a lifelong resident of Moscow and has been serving on the Pullman-Moscow Airport Board since his appointment in February of 2008. He is a 1978 graduate of the University of Idaho Business College with a degree in Accounting. After college he immediately went to work for Jim Newsome Insurance which he later purchased. This is his 38th year serving as an agent for Farmers Insurance from his office at 205 S. Main in Moscow. His agency is recognized as one of the top Farmers Agencies in the country.
Jon previously served two terms on the Moscow City Council. He is the co-founder of the Palouse Basin Water Summit as well as the founder of the Officer Newbill Kids Safety Fair.
When not working or volunteering his time, he loves to be on a bike. In 2013, he became certified and teaches cycling classes at the University of Idaho Recreation Center. He has been married for over 32 years to the former Sharon Jordan of Moscow. They have three children- Kelly Kimberling Gilder who is the Farmers Agent in Rathdrum, Idaho, Sara Kimberling who moved to Kearney, Nebraska in April of 2014 to become a buyer for The Buckle clothing stores, and Emma who is in her second year at the University of Idaho. At this point, Emma intends to earn a degree in Psychology and then follow that up by becoming a Registered Nurse.
Jon could not be more excited about the upcoming runway realignment and expansion project and what it will do to benefit our communities and universities.